"When we try to pick out anything by itself, we find it hitched to everything else in the Universe." -John Muir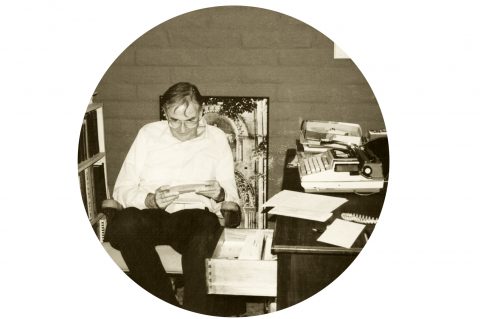 Lewis Engineering is a consulting civil engineering firm founded in 1974.  Lewis Engineering provides consulting services in both the public and private sectors.  Our office is located in downtown Ventura, California.  Lewis Engineering's founder, George Lewis, was a specialist in Municipal Engineering. He brought his experience as Assistant City Engineer of the City of San Buenaventura to the firm. George retired from Lewis Engineering in 1992.

The management of Lewis Engineering is dedicated to the principles of technical excellence and professional quality.  Members of the firm strive to achieve the most practical, effective, and economical solution to each project.  Lewis Engineering's small organization allows personal contact with the people directly involved with the design and decision-making of each project.  This factor has proved to be of great value to our clients.

Our design philosophy is based on design simplicity. We benefit from our close relationships with contractors, adhering to the principle that ground level knowledge of the building process will result in efficient design and cost-effective construction.

Having practiced for nearly 40 years in the local area, Lewis Engineering has developed an efficient network of subconsultants to assist on an 'on-call' basis.  With this method, we can tailor our design team to the specific needs of a project.
Our firm's experience includes many areas of engineering and public works in both the public and private sectors. Our clients include public agencies, developers, architects and landowners.
Public Sector
County of Ventura
City of Ventura
City of Oxnard
City of Camarillo
City of Santa Paula
City of Fillmore
City of Ojai
Utility Districts
Homeowners' Associations
Community College District
Naval Base, Ventura County
Department of Airports
Public Schools
Private Sector
Property Owners
Developers
Architects
Custom Residential
Hillside Residential
Multi-Family Residential
Mixed-Use Projects
Commercial Projects
Industrial Projects
Agricultural Property
Equestrian Property
Private Schools
Churches